View the Current Calendar

Upcoming Events:
Good bye to Sue Cloud
January 1, 1970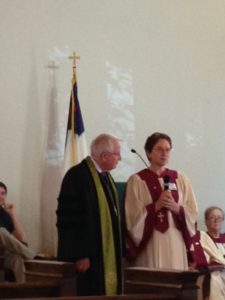 Today Sunday November 12, 2017 we said good bye to Sue Cloud who has been an inspiration with her talent on the piano and the flute during our worship service.  We will miss you dearly.
Thanksgiving Dinner
November 19, 2017
at 12::00 noon
Please come join us in the Fellowship Hall right after church service.  All are welcome.
Put up Christmas Tree
November 25, 2017
Greening of the church
November 26, 2017
"Beauty and the Beast, Jr."
December 1, 2017
at 7pm
National Youth Theater (Group that performed "Joseph…Coat" last year)
LoneStar Performing Arts Center
Cost $12 ($10 for groups of 15 or more)
Production features great music, spectacular costumes and sets, and a caste of amazing young performers. 
"The Nutcracker 2017" Full Version
December 3, 2017
at 4:30pm
Houston Repertoire Ballet
Where:         Tomball HS Theater
Cost:              $15/$23
Details:         The young-at-heart favorite since 1998, enjoyed by children and adults alike. Features a cast of more 100 HRB dancers and area children and the Cypress
Philharmonic Orchestra.
Pick up Christmas Poinsettias
December 8, 2017
"A Few Flakes"
December 16, 2017
at 7pm
Who:             Houston Chamber (Handbell) Ringers
with Turtle Creek Chorale
When:           Saturday, December 16 @ 7 PM
Where:         Lone Star College Performing Arts Center
Cost:              $10-15
Details:         They Bring the Ring! Houston Chamber Ringers is a professional handbell ensemble who entertain, educate, and perform with passion, dedication, and artistry.  Our own Chris Randolph is a member of this talented, fun group.
Christmas Cantata
December 17, 2017
Christmas Eve Service
December 24, 2017
at 6:30pm
Weekly Church Calendar:
Sundays
9:30 p.m.
Sunday School
11:00 a.m.
Church Services
Mondays
6:00 p.m.
Fourth Mondays – Session Meeting
Tuesdays
10:00 a.m.
Bible Study
11:00 a.m.
First Tuesdays – Presbyterian Women's Group Meeting
11:00 a.m.
Second Tuesdays – Outreach and Mission Committee Meeting
11:00 a.m.
Third, Fourth, Fifth Tuesdays – Brown Bag Lunch & Outreach/Craft Projects
Wednesdays
5:00 p.m.
Third Wednesdays of Sept-May – Worship Committee
5:00 p.m.
Third Wednesdays of Sept-May – Spud Night
7:00 p.m.
Wednesdays of Sept-May – Choir Practice
Thursdays
12:00 p.m.
The Church Office is Open 9am to 1pm
Fridays
The Church Office is Open 9am to 1pm
Saturdays
The Church Office is closed